"Excuses never save a life, blood donation does" ~ Anonymous
Did you know, according to the American Red Cross, in every 2 seconds, someone in the US needs blood? And what's unfortunately also true is that blood and platelets cannot be manufactured, they can only come from donors.
A healthy adult can donate blood every 56 days and platelets every 7 days. Yet, according to the World Health Organization (W.H.O.) about 112.5 million blood donations are collected worldwide, with almost half of it being collected in high-income countries. What's needed today are a lot more blood donors, who can contribute to the cause and help to save a life!
To keep up to the spirit of this noble deed, Texila American University, Guyana (TAU) had organized a Blood Donation Drive on 1st June 2018, in association with National Blood Transfusion Service (NBTS) and the Red Cross Society at its university campus. As a top Medical College in Caribbean, at TAU, we ensure that we provide opportunities to our students to help them grow professionally and personally.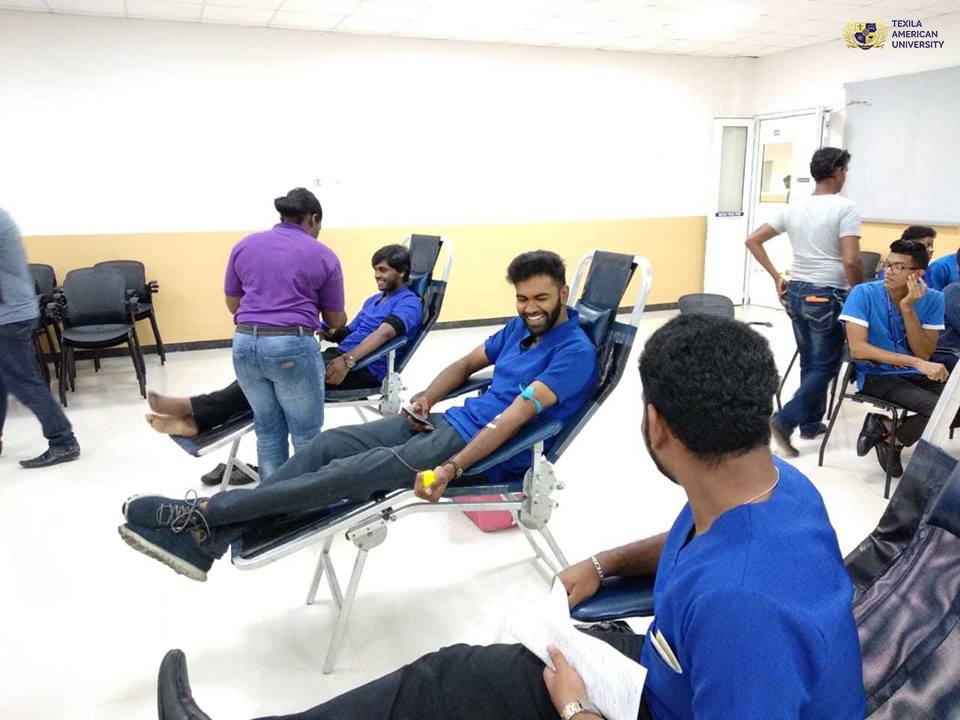 Blood Donation: Its Type and Benefit
Every year, on 14th June, World Blood Donor Day is celebrated across the world to create awareness about the need for safe blood and to thank donors for their contribution. Currently, blood donors can be categorized as:
Voluntary unpaid donors
Family/replacement donors
Paid donors
Blood donation can not only help to save a life, but also benefits the donor in several ways. Some of the benefits of blood donation are:
Stimulates blood cell production
Maintains healthy heart and liver
Reduces the risk of cancer
Also, before donating blood, a health check-up is carried out to ensure that the donor is fit to donate blood.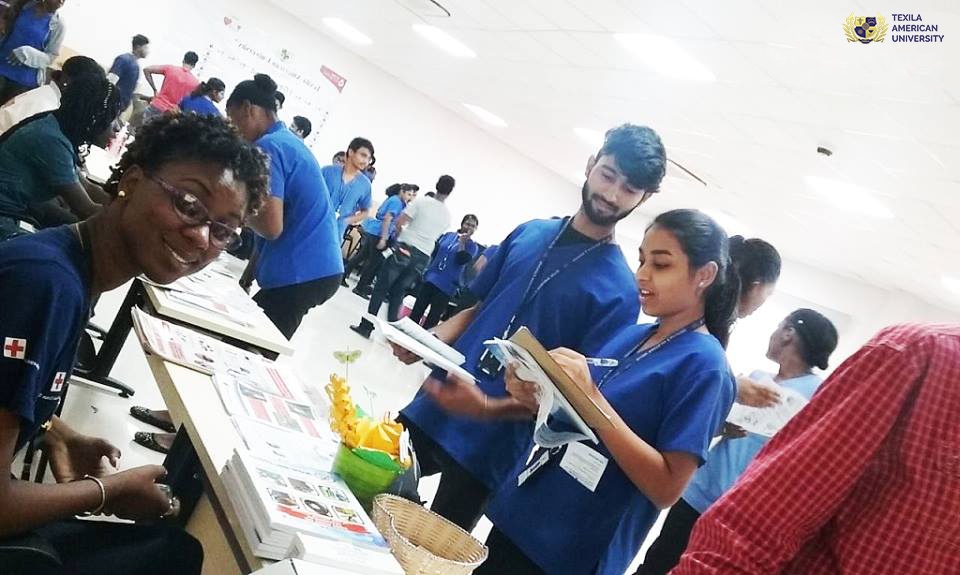 Texila students at the Blood Donation Drive
The event was a huge success with nearly 40 students actively participating in the Blood Donation Drive. They were enthusiastic about being part of such a great cause. Moreover, a Basic Life Support (BLS) Training was provided by the Red Cross Society members to help students evaluate and act accordingly in emergency medical situations.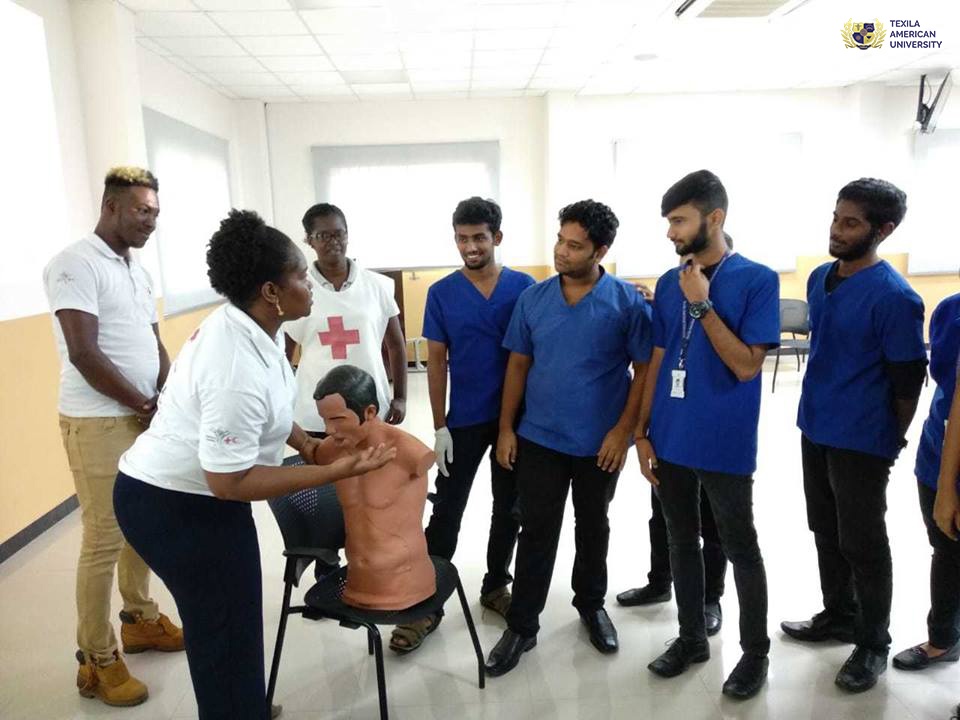 With the objective of achieving high standards in the field of medicine, Texila American University has relentlessly provided educational facilities of very high standards, across diverse medical verticals. Recent participation in the Health Expo 2018, Guyana, organized under the Ministry of Health, Guyana, helped their students in creating awareness and strengthening health communications among citizens.