There are two important decisions a man has to take in his life, There are two important decisions a man has to take in his life,
The first one is to decide on his career
The second is to choose an appropriate life partner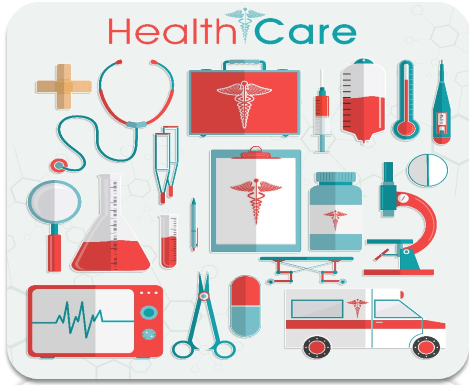 It is very important to choose the appropriate career because many a time it is the career which stays longer with the person than the life partner.
However, choosing a career is very challenging and it is influenced by many factors. It is quite common for a son or a daughter to choose the same profession of their parents, where as some choose their career based on their innate skills, these are very small percentage of individuals like Usain Bolt, Michael Jordan, Manny Pacquiao and Sachin Tendulkar.
Many others chose a career for its prestige, the remuneration and satisfaction. If you have not chosen your career path yet, then this article might be for you.
The Harris Poll Survey (2015) finds that DOCTORS top the list of Most Prestigious Occupations with an average base salary as $ 222,000. The LinkedIn data reveals the most promising jobs in USA are theDOCTORS.
However, becoming a medical student can be a daunting prospect and one will have to worker harder than the students of other profession. Once you have decided to become a doctor, the next imminent question is how easy it is to get an admission into a quality medical school.
Countries worldwide have their own eligibility criteria to enroll and train students. Some countries like in India it is extremely difficult to get admission, approximately 1.15 million (2017) compete for a mere 63,000 seats and it is almost impossible to get admission into a medical school. It remains to be a distant dream if one does not have money or if he is not a top ranker in the country, so they choose to travel to the east or western countries for medical education depending on their financial status.
Challenges in Studying Medicine in the East and West
The main challenges in countries like China and Russia are the languages secondly the difficulty in having hands on training and thirdly they don't permit them to practice in their respective countries.
Whereas the challenges in studying in countries like USA and UK are, it is extremely expensive where even their own students will not be able to afford unless and until they are supported by federal loans.
Off late the Caribbean countries are gaining prominence in offering medical education and the fee structure is very affordable and some of the countries like Guyana are purely English speaking nation.
What is life as medical student?
A Medical student at a renowned University, share insights into life of a medical student, states that "You will be able to use what you learn for the rest of your life". Yes – medical profession is the one which will stay longer in your life, so go ahead and take the most prestigious and challenging profession and make your life memorable.
Planning to pursue your medical studies?
If Medicine is Your Passion and Becoming a Doctor is Your Dream, Then It's Time You Switch to Caribbean Medical Schools.