A great Achievement for Texilians who have cleared Royal College (UK) Part 1 Examinations
Hard work + Dreams + Dedication = Success. Today, our proud students have proved that this is 100% true by stepping into their pathways of success.
CONGRATULATIONS on passing the Royal College (UK) Part 1 Examinations! Out of 11 doctors, one doctor has cleared Royal College (UK) Part 2 examination as well.
Your sincere efforts deserve this Success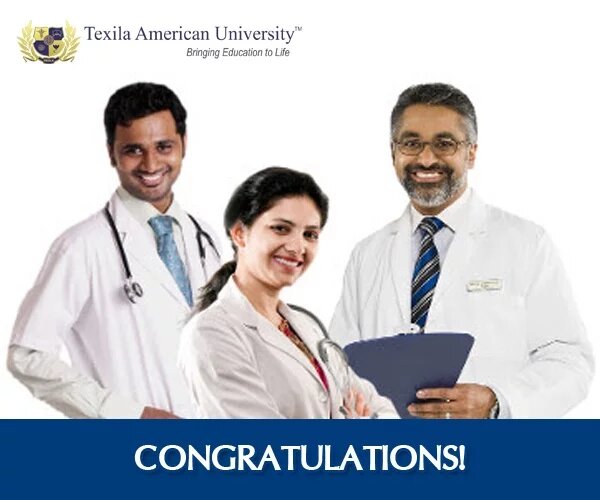 The Story Behind the Success of one of the Doctors
Dr. Sushrut Patil shares his success story of clearing the RCP Exam Part 1
Pursue one great decisive aim with force and determination. – Carl Von Clausewitz
"Well, I can't believe what was just a dream 3 years ago and it has already turned into a reality now.
After Leaving the DNB surgery seat in North East I was determined to complete my dream of becoming a surgeon. One day I gazed about Texila American University is one of the Journal of the American Medical Association (JAMA) journals I took d call and joined the Royal college exam training program. It was difficult in the beginning lots of questions on my mind, among my colleagues 'whether am I capable of delivering what is needed to become a surgeon?'
I was fortunate to get support from all the consultants in my institute and cleared the Royal college exams in one go. The support from my Student co-ordinators from TAU was immense in my success.
All the help given by the university in the form of the Pass-Test subscription form Part A of the MRCS exam helped to achieve a decent score.
Regular guidance on OSCE from Hospital Consultants helped me clear the second part.
I am thankful to TAU for such a well-crafted program and the support I received from my Student Coordinators."
"The will to win, the desire to succeed, the urge to reach your full potential – these are the keys that will unlock the door to personal excellence". When people thrive in life, it is because of hard work. Hard work and success go hand and hand.
Texila American University (TAU), in academic partnership with the University of Central Nicaragua (UCN), offers the FELLOWSHIP WITH ROYAL COLLEGE (UK) EXAM TRAINING program. Fellowship with Royal College(UK) Examination Training program was launched in March 2015 for the MBBS freshers and in a very short span of just 3 years, the University has to lead the students to achieve this milestone.
A proud moment for Texila American University when its graduates are successful in earning Royal College (UK) qualifications in various disciplines. With our Royal College (UK) Examination training, students can now clear the Exams with ease to practice in 120+ countries.
Your Chance is Not Less!
Make the motto of your life to never settle for anything but the best
That's the only way you will excel and leave behind the rest …
If you are an aspiring doctor who wishes to become a Royal College (UK) certified professional, here you are, just take your first step by registering here