A new study suggests that antibody-based cancer drugs might help patients more if they are given with substances that stimulate the immune system.
This new study is the first to indicate that the drug trastuzumab, also known as Herceptin, may work better when it is followed by injections of interleukin (IL) 2 or IL-12. Both substances trigger the activity of immune cells known as natural killer (NK) cells.
The research, by scientists at the Ohio State University Comprehensive Cancer Center – Arthur G. James Cancer Hospital and Richard J. Solove Research Institute, is published in the Jan. 1 issue of the journal Cancer Research.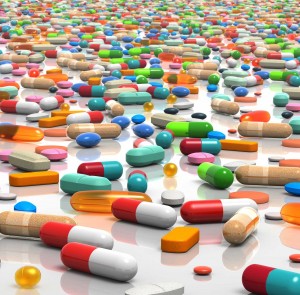 The drug trastuzumab consists of an antibody that targets the protein HER2, which is present on cancer cells of many breast tumors. NK cells are the body's first line of defense against many infections, and they also attack tumor cells.
NK cells rush into action when they encounter bacteria or other foreign agents in the body that are coated with antibodies, large proteins released by immune cells in response to the presence of foreign material in the body.
Trastuzumab is used to treat advanced breast cancer cases that over-produce the HER2 protein. The drug coats the tumor cells with antibodies, but it is unclear exactly what happens next.
Presently, researchers believe that when the trastuzumab antibodies join with the HER2 protein, they trigger changes within the tumor cells that cause the cells to die or to grow more slowly. In this scenario, the immune system plays a relatively minor role in slowing the tumor's growth.