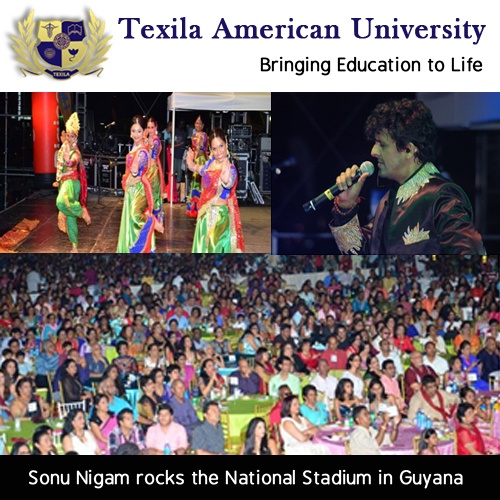 Sonu Nigam (lord of the cords) and troupe at the Guyana National Stadium on Sunday 5th May 2014.
The concert, organized by the Guyana Hindu Dharmic Sabha, was held to commemorate the 176th anniversary of Indian arrival in Guyana and the Sabha's 40th anniversary.
The concert which also features a performance by bollywood play back singer Jonita Gandhi was also leg of Sonu Nigam's 2014 world concert "klose to my soul" featuring tributes to Indian musical legends such as Mohamed Rafi, Mukesh, Manna Dey, Lata Mangeshkar, RD Burman and Kishore Kumar.
The evening was filled with entertainment such as food, drinks, clothing, jewelry and mehendi design etc.