Whether they are made possible by sheer luck, groundbreaking medical advances or divine intervention, humans have a certain fascination with stories of the miraculous. Medical miracles inspire a mix of awe and hope, as well as a good measure of shock and horror at circumstances other people have endured and survived.
Some stories are shocking, some a gruesome and some are just plain miraculous. Here are just a few of some of the most amazing medical miracles recorded.
1. Surviving A Spike Through the Head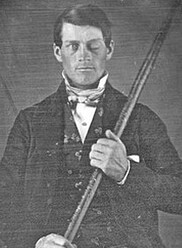 Perhaps one of the most famous medical miracle stories told to students of neurology is that of Phineas Gage. In 1848, Gage was the foreman of a construction gang preparing the bed of a new railroad line, when an explosion forced a 3 feet 7 inch long rod through his head. The rod entered through the man's cheek and exited through the top of his head.
Miraculously, the rod was successfully removed by doctors, and Gage survived. Unfortunately, he experienced obvious personality changes and eventually died eleven years later after suffering from increasingly severe seizures.
2. Man Survives Steel Bar Through Chest
Twenty-two-year-old Supratim Dutta defied all odds when he survived being impaled by a 5 foot long, two-inch-thick iron bar. Dutta was impaled when his driver lost control of the car he was riding in and smashed into a barricade.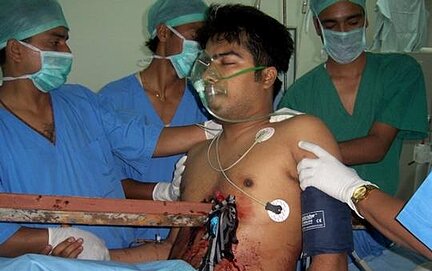 Miraculously, the iron bar missed all vital organs, and surgeons were able to remove it. Dutta was released from the hospital just two weeks later and made a full recovery.
3. Implanted Electrodes Wake Man After 6 Years
A serious assault left a man in a near-vegetative state for six years, until a medical team inserted electrodes into his brain with miraculous results. The man, who had previously been unable to swallow, communicate or make coordinated movements of any kind, was suddenly able to talk, feed himself and interact with his family. The man experienced almost immediate improvement when the electrodes were stimulated, and now they turn on and off every 12 hours to give him a normal sleep-wake cycle.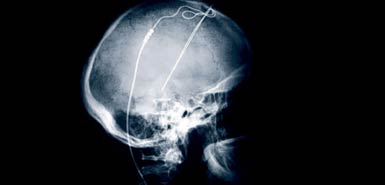 The electrodes were used to stimulate the thalamus, an important region deep within the brain. This form of deep brain stimulation has been used to treat Parkinson's disease, but it had never been used before to treat a patient with this type of brain damage.
4. Brain With Leaky Veins Fixed with Superglue
17-month-old Ella-Grace Honeyman was born with a rare malformation of the blood vessels in the brain called Vein of Galen Malformation. The malformation causes high pressures in the vein of Galen, resulting in aneurysms. In Ella-Grace, news reports state that the high pressure caused blood to leak into her brain and resulted in the formation of a potentially fatal aneurysm.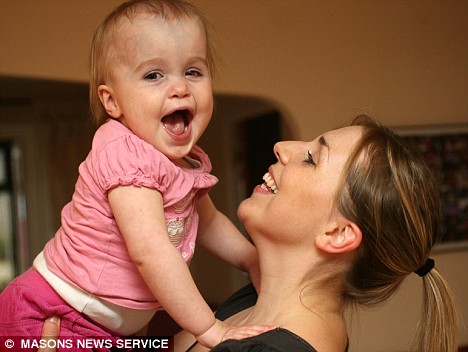 The condition is so rare, that the toddler had to be taken first to France, and then to the United States for treatment. She underwent surgery that plugged the tiny holes in her blood vessels with a type of medical superglue. While she will still need more operations in the future, doctors say Ella-Grace will now be able to live a long and healthy life.
5. Four armed and legged Lakshmi survives the surgery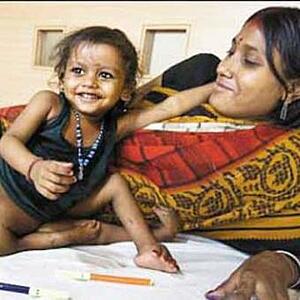 When a baby girl was born in rural India with four arms and four legs, she was thought to be a gift from God and was given the name Lakshmi, after the four-armed Hindu goddess of wealth. Doctors found that Lakshmi actually had a twin, which had failed to fully develop, and had fused to her body.
A team of doctors was assembled, and they performed 27-hour surgery to remove the limbs, kidney and spinal cord from her twin. Then they re-oriented the girl's genital system and bladder and closed her pelvis. Lakshmi made a miraculous recovery, and just three months after her operation, she was able to walk with a walker.
6. Man Walks Again After Being Chopped in Half
Peng Shulin's body was literally cut in half when he was hit by a lorry over a decade ago. It took a team of 20 medical professionals to save Peng's life, a feat which was a miracle in itself. Unfortunately, though, Peng was left bedridden. Then, doctors at the China Rehabilitation Research Center in Beijing came up with a plan to restore Peng's mobility.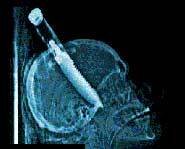 They designed him an eggcup shaped device with two artificial legs attached to it, enabling the determined man to walk again with the aid of a walker.
7. A First-Time Mother at 70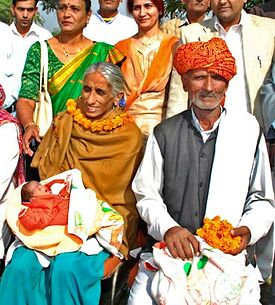 Rajo Devi and her husband Bala Ram were married for 50 years before Devi gave birth to their first child, at the age of 70. The couple, who had struggled with the social stigma of infertility for decades, finally conceived using in vitro fertilization and a technique called intracytoplasmic sperm injection, which makes it easier to fertilize an egg with poor quality sperm. Dr. Bishnoi from the Hisar Fertility Centre Treated Devi and states that special care was taken to prevent multiple pregnancies, which could have had catastrophic results for both Devi and her baby. Both mom and baby are healthy, and Devi is currently the oldest woman known to have given birth to their first child.
8. Miracle Through a Magnet
A car crash left Josh Villa in a vegetative state for three years, until he was virtually jolted out of his coma using a technique called transcranial magnetic stimulation (TMS). TMS stimulates the brain using magnetic fields produced by an electromagnetic coil placed on the patient's scalp.
Previously, doctors have used TMS to treat depression, Parkinson's disease, stroke, and migraine. The magnet sends a charge to the portion of the brain that works to signal the rest of the brain to wake up. Villa, who was given these treatments as a last resort, awakened after 15 treatment sessions. Unfortunately, after a total of 30 treatments, the sessions were stopped and Villa regressed. He was given more therapy but is home now. Although he isn't back to normal, he is able to communicate and even express emotions.
9. Vision Restored Following A Key in the Eye
Nicholas Holderman was only 17-months-old when he became the victim of a freak accident that nearly robbed him of his sight. Nicholas was playing with his two brothers when he fell and landed on a set of keys. His parents were horrified when they realized that one of the keys had been lodged in his eye.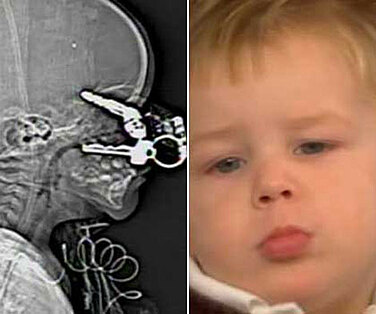 Nicholas was rushed to the emergency room, and his eye was immediately operated upon. Miraculously, he only spent only 6 days in the hospital, and just three months later, his vision was completely normal!
10. Man Survives Being Stabbed Through Head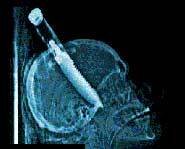 In 1998, 41-year-old Michael Hill answered the door only to have an 8-inch knife stabbed through his skull and into his brain. Michael then walked down the street with the knife still in is head, until he arrived at a friend's home. He was taken to the hospital, and the knife was successfully removed. Hill survived, but his memory has been affected, and he suffers from seizures as a result of the horrifying attack.
Source: Family Health Guide