As an essential part of the curriculum, it becomes important to introduce English courses to students who aspire to take up International bachelor's degrees in and outside their home town. Having an international bachelor's degree will open many doors to new opportunities, which would not have reached the student without this qualification.
English for Academic Purpose (EAP) course prepares students with required speaking, listening, reading and writing skills for a university environment.
This course mainly focuses on language and academic study skills. Language skills include listening comprehension, fluency development, oral intelligibility, reading, grammar, writing, and vocabulary development.

This kind of exposure to the language greatly helps advanced level students who are interested in undergraduate or graduate study in the United States or other countries. They overcome the language barrier and build their knowledge and confidence to pursue their international degree course.
Texila American University recently participated in an Education Fair organized in Salvador, Brazil to promote the English for Academic Purposes [EAP] Programs delivered in affiliation with Broward College for the Non-English-Speaking Students. This Education fair was organized by BMI Media which is founded in 1987 and has over 1.9 million students who have attended the fair since from its inception.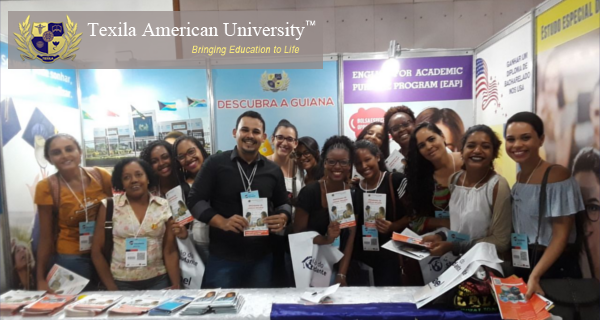 This was an excellent opportunity to meet the prospective students from Salvador – the largest city in the Northeast Region and the 4th-largest city in the country, after São Paulo, Rio de Janeiro and Brasília. It is also the ninth-most-populous Latin American city by population.
The university representatives met about 300+ students who were interested to upgrade their English Language Program in order to acquire Bachelor's Degree in USA while the other part of the Student Population was interested to pursue Doctor of Medicine [MD] Program that is delivered through LCME Accredited Curriculum in an Academic Curriculum Partnership with Ponce Health Sciences University (PHSU) in Ponce, Puerto Rico, United States of America.
Your Journey to Further Education Begins Here!