An Event on Personality Development Conducted in the TAU Guyana Campus.
"Individuals differ dramatically in the way they respond to the stress and strain. Your cognitive reaction to a situation plays a role in determining how stressful a situation is to you. This reaction is characterized by your nature and by your ability to effectively manage or cope with the event.'
A person's personality is defined by their characteristics, behaviors, thoughts, and feelings.
Texila American University conducted the personality development, stress management and self-hygiene awareness program in Guyana Campus for the medical students under the theme "New Professional in YOU!".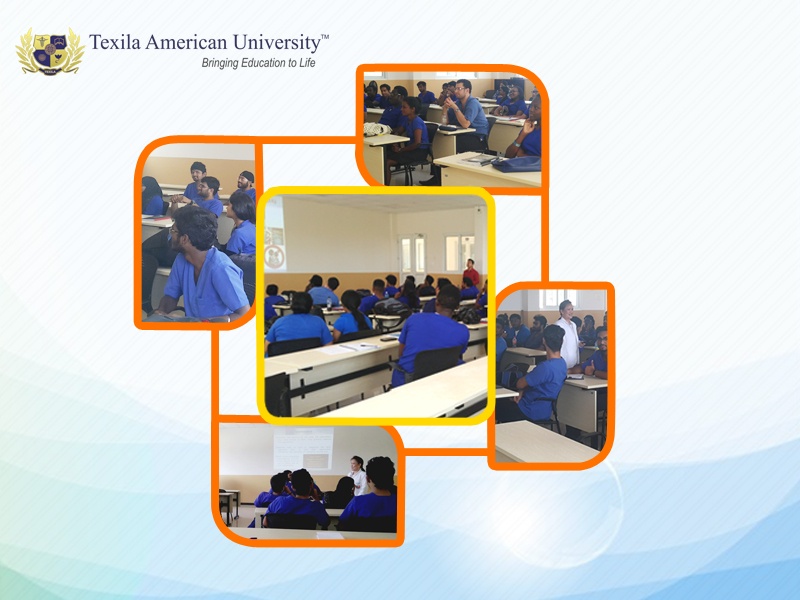 Personality Development program in TAU Guyana Campus
The program focused the participants to equip the knowledge, skills and attitude on proper behavior, socially and professionally, in formal and informal circumstances and to manage the stress effectively would be helpful to build self-confidence, enhance self-esteem and improve overall personality of the participants.
Beat the Stress and WIN the World!
Care for yourself so that you can help others
The event was facilitated by the University faculties and staffs Mrs. Mary Josephine Judy, Ms. Emilyn Buluran along with Dr. Edna Cuaresma, Dr. Wilfredo Israel, Mr. Melvin Medes and Dr. Jeffrey Antonio. The active participation of the students made it a great success and gave much more confidence to them students to improvise themselves.