Technology in Education
Article by Dr. Vijayakumar Rajarathinam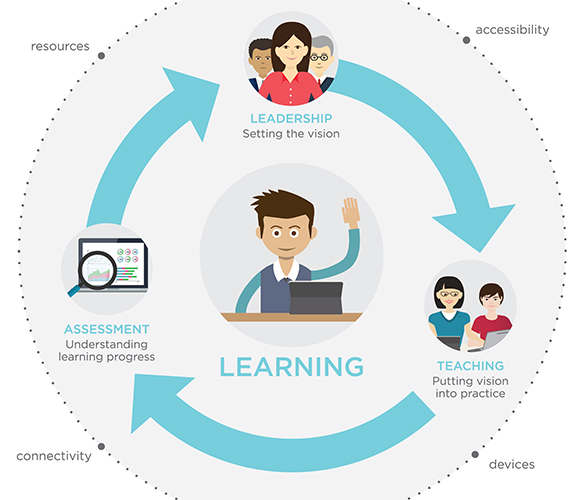 One of Technology Advancement's major industry disruption is in the Global education system and all areas associated with it. Traditional Learning has been overlapped by the quest for lifelong learning and training. This has necessitated a much more blended approach towards Learning and Development. With a global education market of over $5.5 trillion, the sector headed towards a split into a series of sub-sectors like:
K-12 schools
Graduate Schools
Post Graduate Schools
Professional Development Schools
Technology triggered the development of MOOCS (massively open online courses) offering a supermarket-style of academic course options shrinking the globe and the ability for learners to access courses around the world.
Texila American University along with others was the first few to jump onto the bandwagon of Technology-Enabled Education and Online Education. Diverse courses from Management to Education to Health are offered through this platform, with multiple variations.
With leading universities like Harvard, MIT, Stanford, Caltech opening up their content for the world, only made the education sector even more vibrant. Quality education which was earlier highly expensive and inconceivable become reachable and affordable for the masses.
Advancements in other sectors have equally disturbed the social fabric with huge variations and distributions. One of the key areas of disruption is perceived to be the workplace where technology has led to job losses. In reality, technology has replaced traditional jobs, forcing human workers to enhance their skills through retraining and retooling. Texila grabbed this opportunity and with its superior technology prowess has addressed this issue by enabling education being delivered at the workplace through the use of ICT.
Traditional Institutions are restrained by Brick and Mortar campuses and are in no position to make their presence felt global without embracing technology and are unable to meet the demands of constantly growing student base.
The technology at Texila enables high levels of academic engagement and paves way for global collaboration for academic enhancement and development of courses in evolving sectors. Texila's technology has enabled online discussions and collaborations. This has led to higher and diverse levels of thoughts with student's participation from across the globe.
Replicability
With technology-enabled education, Texila American University is able to provide long term benefits or sustainable benefits to all the stakeholders. Lesser journeys to campus, anytime learning, Multiple Learning is some of the benefits enjoyed by the students. With the ability to outreach using technology, Texila is able to touch more students globally which as a business model makes the education cheaper and affordable enabling more students to join. A progressive business cycle with vast efficiencies has been enabled through the use of technology.