7th April is celebrated globally as World Health Day, and this year, to celebrate this day, the Pan American Health Organization (PAHO) organized the Grand Health Fair and Exhibition at the D'urban Park, Georgetown. The fair was open to the public and offered free healthcare services, observing the theme for the year, "Universal Health: Everyone, Everywhere."
It was indeed a privilege for Texila American University, the leading medical college in Guyana to participate in and contribute to the PAHO/WHO & MoPH Grand Health Fair & Exhibition. Honoured by the presence of the Minister of Public Health, Volda Lawrence, the event focused on fostering quality healthcare for everyone in Guyana without facing financial challenges.
Sound healthcare has been a cause of concern for nations across the globe. The event not only made basic healthcare services accessible to all for the day, but also educated people on the needs and ways of maintaining good health.
At Booth#38, with a team consisting of students, teachers, and administrative executives, we as Texilans made sure that we do our bit to spread awareness.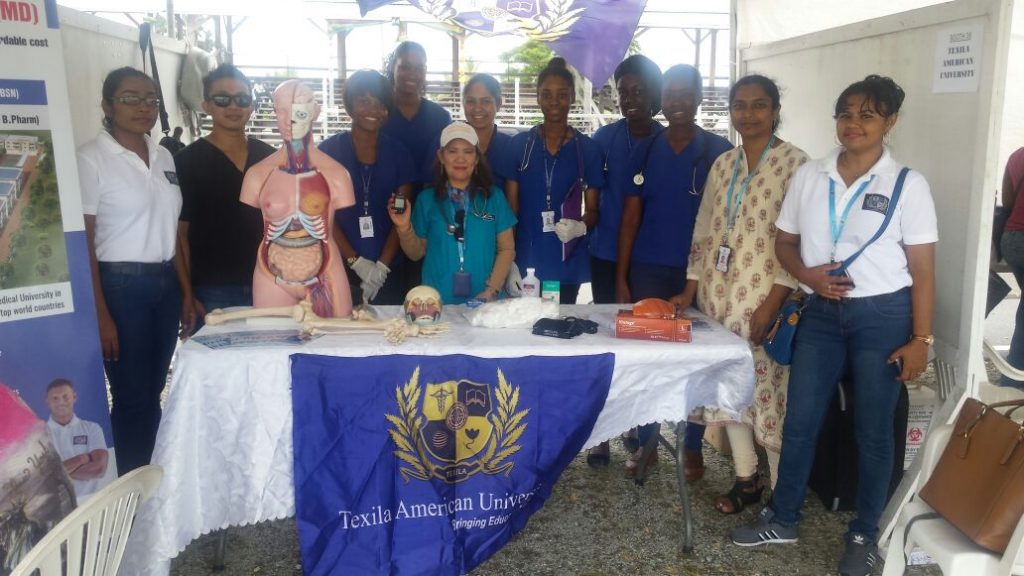 Highlights from the PAHO/WHO & MoPH Grand Health Fair & Exhibition
With the focus on Universal Health Coverage for all, healthcare services provided included tests for blood sugar, blood pressure, cholesterol, HIV/AIDS, dental check-up, eye check-up among others
The event kick-off was as early as 6:00 am with activities for fitness and cardio, including aerobics and Zumba
TAU, Guyana's participating team consisted of 14 members including professors, students, and administrative professionals
The crowd was large with primary participation from elderly/senior citizens
The event also saw exhibits from other regional and local private health centers
Apart from Texila American University, the only other participating university was the University of Guyana
The event was covered in the news (HGPTV CH 67 – Nightly News)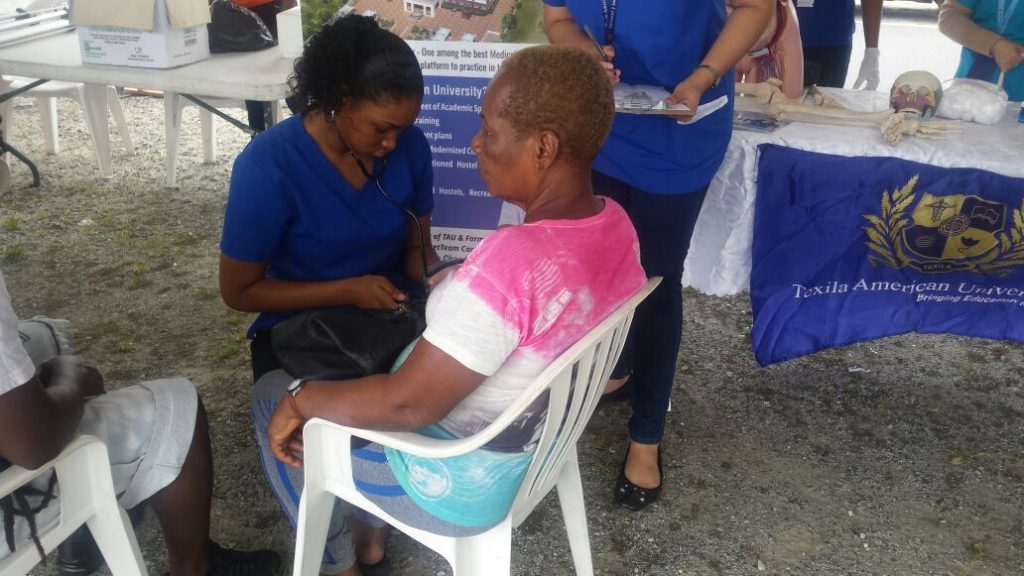 The event is one of the many initiatives that PAHO/WHO organizes to create healthcare awareness globally. The event as such attracted many people including students and adults who were keen to learn more on promoting better health, disease prevention, treatment procedures and more.