Texila American University invites Applications for Medicine and nursing programs for the academic year 2015. We look for well talented and ambitious students to put their best efforts in the field of Medicine and Nursing.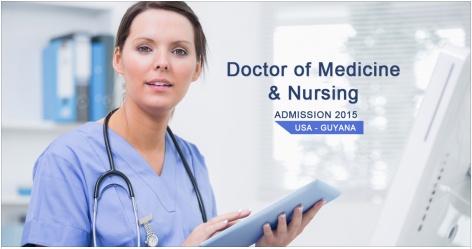 The program details are given below
Bachelor of Science Doctor of Medicine (BSMD)
Duration: 5.5 Years – BS MD [MBBS] – US & Normal Track
Eligibility: O level (with one Science subject + Maths + English + 2 elective subject's mandatory) / A Level (with non science subjects + O level criteria as above) / 12 years of Education/ High School with O level subject criteria as above
Doctor of Medicine (Direct MD)
Duration: 4 years
Eligibility: Diploma in Allied Health Science/Life Science
Bachelor of Science in Nursing
Duration: 4 years
Eligibility: Students who have completed O level or High School with at least one subject in science can apply for 4 years BSN program.
Interested Students can register here http://www.tauedu.org/apply-online.html
Take hold of this wonderful opportunity and get enrolled for March 2015 intake!