Dear All,
I wish to take today's observance of "National Doctor's Day" as an opportunity to extend my sincere appreciation to the faculties, students and colleagues. On this day, I would like to recognize and thank each of you for your unwavering dedication to enhancing the health and well-being of our community, and beyond.
We recognize the special contributions and responsibilities of the physicians; I am especially proud that each of you has chosen Texila American University, compelled by the opportunity to improve the lives of our humans with the best in evidence-based clinical care and the most innovative translational research.
It is a great observance that this day is celebrated which helps in fulfilling the actual need of doctors in the lives of everyone as well as their significant roles and responsibilities.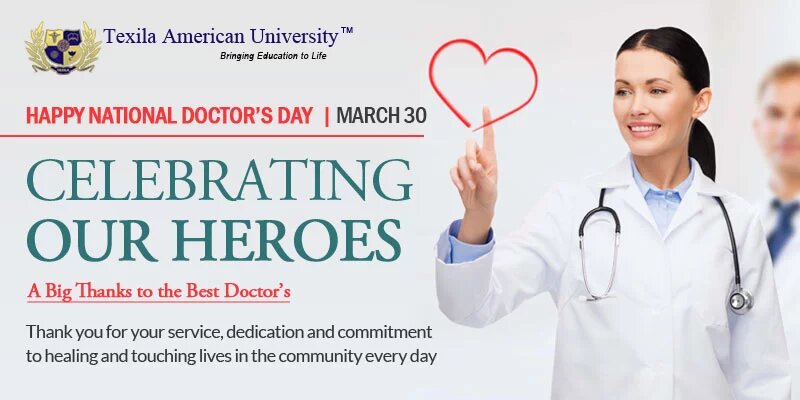 I would like to take this opportunity to thank all the faculties, students and colleagues who are a part of Texila American University in rendering Good Medical Education to the aspiring students across the globe.
The extraordinary talent and productivity of the basic research and faculty experts are essential components in the overall excellence of all our endeavors. With appreciation and admiration for all you do, I salute you, and thank you!
S.P. Saju Bhaskar
President
Texila American University