Choosing a career in Education is rewarding and fulfilling. Technology continues to transform virtually every industry and education is no exception.
Today's teachers are expected to be well-versed in technology-driven classrooms, utilize student data in new ways, and communicate with both students and parents online.
According to the U.S. Bureau of Labour Statistics (BLS), education job opportunities are on the rise. The educational services industry has become the second-fastest growing industry.
In fact, the field of education is so varied that there are hundreds of different careers that can be accomplished with a basis in education. These jobs can be based online, in a classroom, in other countries, or even in centres or homes.
Education is evolving with new expansions and career opportunities as technology is incorporated in classrooms and schools.
A full 87 % of reading and literacy teachers report being extremely satisfied with their work. By 2018, 2.5 million new jobs are estimated to meet advanced job requirements. The Bureau of Labour Statistics estimates that jobs in education will grow by 18% from 2008 to 2018.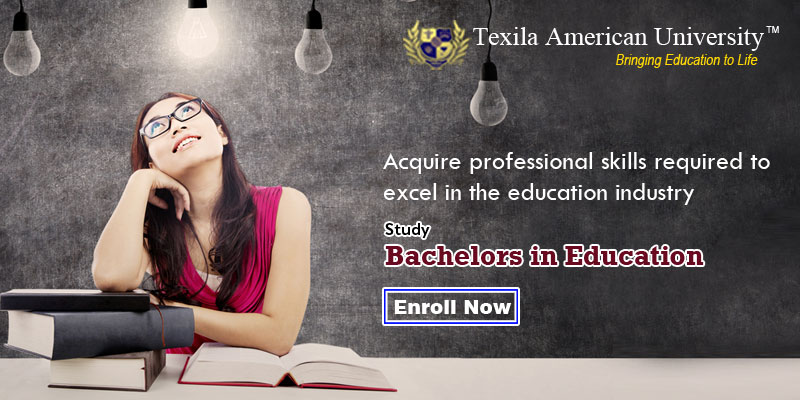 Shortage and Scarcity demands a quick action from you
Becoming a teacher is the most obvious form of an educational career. Even within teaching, the subject areas and age groups are so varied that a range of options exist. Below are several areas that can be utilized for employment and careers when entering the world of education.
Some of the fastest growing Careers in Education:
Curriculum Developer
Subject Matter Expert (SME)
Postsecondary Teacher
Education Administrator
School Counsellor
Special Education Teacher
Interested in One of These Careers?
The field of education is constantly shifting, and more career possibilities will arise in the future. Keeping track of the educational climate and sharpening your skills to accommodate it will help you keep careers in education and make a positive impact on the lives of students.
Texila American University Offers Education programs at various levels via Blended Learning Mode. The programs are offered in partnership with University of Central Nicaragua (UCN).
Bachelors in Education (B.Ed.)
Masters in Education (M.Ed.)
PhD in Education