Another milestone for Texila American University (TAU) – New Hospital signed in Guyana for Clinical Rotations
Texila American University had signed the agreement with the St. Josephs Mercy Hospital in Guyana for the Clinical Rotations.
St. Joseph Mercy Hospital, known locally as "Mercy" is a 70-bed general hospital located in the Kingston area of Georgetown, Guyana. Founded by a group of local Catholic citizens in 1942, the Sisters of Mercy were invited to establish and run the hospital. St. Joseph Mercy Hospital as a premier health care facility is committed to providing quality services to all in Guyana with a spirit of compassion, commitment and professionalism.
Now, it's more reliable for the students to pursue clinical rotations in Guyana, with a new hospital being added into the list. With this affiliation, now the student who pursues Medicine programs in Normal track would be enriched with the experience of clinical practices in one of the best hospitals in Guyana.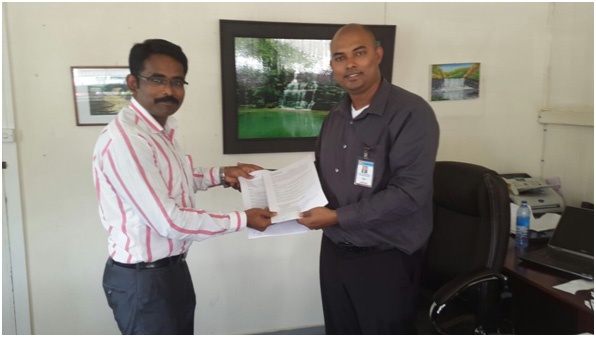 Mr.Balakumar, the Chief Administration Officer with Dr. Bridgemohan of Mercy Hospital, Guyana
Being affiliated with a world class hospital in Guyana, Texila American University is on its verge of success!
Since its inception in 2010, Texila American University has been in the forefront rendering the best class of education with a high level of professionalism and exactness. The University is partnered with different Universities round the world which would benefit the students by earning the degrees of global recognition.